How Can You Measure Trust?
We bring optimism and a focus on the future.
We bring both theoretical understanding and practical experience to support our clients to meet their objectives. In addition to being practitioners in a number of areas, we are viewed as specialists who have been asked to lecture, teach, and present on topics such as board governance, stakeholder engagement, and strategic planning.
Fresh thinking: We approach every client organization and project with a fresh approach, customizing our work to meet their unique needs.
A strengths-based focus: We help you to identify the success factors in the present that will propel clients to meet their goals. We prefer to ask "where did you do it right?" rather than "where did you go wrong?" We help clients to build on strengths and give their organization the tools it needs to transfer learning and maintain positive change.
Teamwork: We work very closely with client project teams to design and deliver each project. Our clients always know the status of the work. Knowledge transfer is built into every project.
Results: We help organizations to make real change that achieves measurable results.
Consulting Matrix provides strategic, solution-based advice and tools to decision-makers across Canada.
Since 1995, we've supported our clients with the know-how and creativity of a group of professionals who have extensive leadership and operational management experience.
Judy Wolfe and Karen Wishart, Partners in Consulting Matrix, build a customized team with the right mix of skills, subject matter expertise, and experience for each project. We also partner with other consulting firms that have specialized skills and knowledge that may be needed by our clients.
We work with clients in the public sector, broader public sector and non-profit sector.
Karen Wishart and Judy Wolfe have worked together at Consulting Matrix since 2001 and became the firm's sole partners and owners in 2005. Their shared commitments to Indigenous rights, social justice, and the arts guide the work they choose to do. Judy and Karen back one another's leadership on Matrix projects and enjoy opportunities to collaborate as well.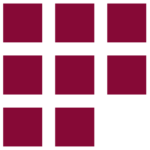 Judy Wolfe
Hundreds of non-profit and public sector leaders have depended on Judy Wolfe as a trusted advisor, relying on her ability to think analytically and creatively about possibilities for the future. Judy brings energy and enthusiasm to every project, drawing on her experience as a consultant, as a senior manager in the Ontario Public Service, a member of non-profit Boards, and as a business owner in the cultural sector. Judy has collaborated with more than eighty cultural organizations, from local presenters to national associations, helping them to achieve their goals by providing expertise in research, planning and governance. She has led research studies, program reviews, and planning projects for federal and provincial government agencies. Judy is pleased to have worked extensively over the last decade with many departments and corporations of the Government of Nunavut to support the goals of the Nunavut Land Claim Agreement. As a project manager, Judy draws on her extensive network to create the right team for each project, and has been praised for her ability to plan and deliver projects that produce high quality results, on time and on budget.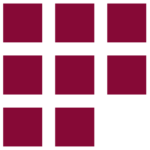 Karen Wishart
Clients and stakeholders alike value Karen's engaging approach to her work. Her ability to make connections allows her to understand context and identify issues quickly. Karen makes what can be an uncomfortable process (change!) seem straightforward and feasible when she collaborates with clients to gather evidence to identify needs, design policies, and develop effective solutions. Karen's many repeat clients retain her for her well-honed skills: facilitation, research, analysis, evaluation, policy development, and planning. She brings her experience, skills, and commitment to her role as lead of our Indigenous relations practice. Karen has led complex reviews of community services systems and government programs in the areas of housing, homelessness, youth, skills training, and mental health services. Her work has contributed to transformations in policy, service delivery, and outcomes. Karen has worked with First Nations organizations and government agencies to make change in support of Indigenous rights.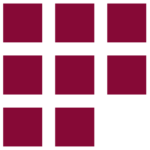 Tyler Prozeniuk (Associate)
Tyler has brought proven research skills and critical analysis to Matrix clients since 2015. Whether conducting literature reviews, policy research, environmental scans or analyzing complex data sets, he synthesizes complex data and presents a clear picture of any situation. Tyler provides research and analysis services to federal, provincial and municipal government departments and agencies. He led the data analysis portion of a project for the Ontario Media Development Corporation (Ontario Creates), which established a baseline for the collection of data on the gender of persons in key creative and business roles at media companies funded by the organization. Tyler has been a key team member on projects for the Government of Nunavut, including an operational audit of all its programs; a review of Nunavut's infrastructure to address homelessness; and a literature review and survey design and analysis to support program design for transitional housing. He has provided support for Inuit employment planning, providing data management and analysis and facilitating knowledge transfer to GN officials. More recently, Tyler led the research and analysis needed to produce an environmental and jurisdictional scan on strategies for addressing economic precarity among artists and arts workers.
As well as relying on Judy, Tyler, and Karen, we draw on our extensive networks of independent consultants and other firms to create a team that will help you solve the most complex and technically sophisticated problems.
They are former executives, specialists, or senior managers who have worked in government, indigenous-led organizations, community agencies or cultural institutions.
Each consultant or firm adds strength to our team and may provide specialized skills and knowledge in fields such as economics, regulatory oversight, digital strategy, health care, communications, organizational design, and leadership development.